Amanda Jane West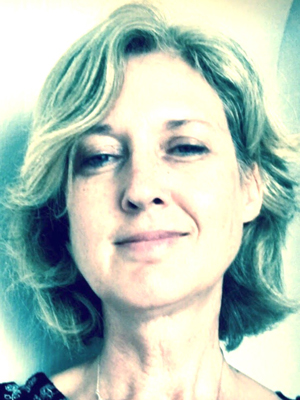 I grew up in Durban, in South Africa, and I have been drawing and painting from an early age. I went to extra art classes from the age of six where I learned to sketch portraits and the human form in pencil and charcoal, as well as learning to paint from life in watercolours, pastel and oil. My art teacher would take us out on weekends to sketch the harbour or the local zoo, where we would have to capture the animals or ships while they moved. In my teens I learned more oil and colour mixing techniques in a studio in Umhlanga, and sold my first paintings.
I studied architecture at the University of Kwa-Zulu Natal and graduated in 1987. I had a busy and successful career in Southern Africa working on buildings ranging from factories, houses and hotels, and was invited to become an associate partner at one of the oldest firms in Cape Town in 1995.
After relocating to Luxembourg in 1998, I returned to painting after becoming a mother. Freed from the grid and line of architecture, but still interested in the "Spirit of Place", I painted the new European landscapes and architecture that I found myself in. I also taught an adult painting class in my studio at home, and put pencils and paintbrushes into the hands of my own children as soon as they could grasp them.
We moved to Switzerland in 2008, and my work is an attempt to capture the dramatic contrasts of the landscape, and the surreal quality of light so endemic to the alps.
I enjoy teaching others how to see form and colour and translate that into their own personal artwork, and also find it rewarding to teach budding architects the first principles of drawing and designing buildings.
If you are interested in enrolling in an Architecture course of 10 classes with Amanda, please see here for more information.
For Urban Workshop please see here.
To see more work by Amanda please see: https://www.instagram.com/amanda.j.west.art/ or https://www.saatchiart.com/amandawest