- A well rounded, comprehensive art education with an interdisciplinary and holistic approach in Baden near Zurich-
Mailing List - Blog - Customer Service - Resources
You can enrol for a course/class by simply filling in and submitting the details below.
After you have submitted your enrolment form, Jacqueline will e-mail or call you to confirm the booking and schedule dates/ times of classes.
*Please note: Where drawing or painting is not specified, the course will teach you about composition, chiaro-scuro, colour, and will give you an overview of different art techniques.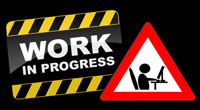 Thank you for your patience while I am updating my webpage!
Please e-mail: info@jartstudiogallery.com
_____________________________
____________________
Member of the International Wheel of Colour Association
Tel: +41 (0)76 750 02 05, e-Mail: info@jartstudiogallery.com, Address: Zürcherstrasse 103, 5400 Baden, Switzerland
©2020 JArt Studio-Gallery. All Rights Reserved
Webdesign by JArt Studio-Gallery